We are a company that believes memories can outlast time.
We are a family business, so you know that means fights galore LOL! We wouldn't have it any other way though. Working with family is the best, especially as a mother and daughter team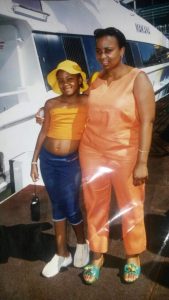 A TV show inspired us to start
After watching a TV show about small business owners, I loved the idea of hiring our light up numbers. The next day I called up my mom and asked her to be my business partner. That was in 2019 and since then we have made it through a pandemic WOW! 
We make everything in-house
We want to be known for unique inventory and that will never happen if you buy your inventory at the China mall. All our inventory is made in-house by our builders in South Africa 
I'm so happy to be apart of Event Bliss. I am as excited to run this company as I was to start it. As a person who gets bored easily , Event Bliss has kept me so busy meeting new people and helping create unique events. To 100 more years!
I am so proud to be the founder of our families first ever business. My daughter is a busy body and this business has made us both so much closer. I am grateful for the opportunity to express my love for interior design through helping you create the perfect event